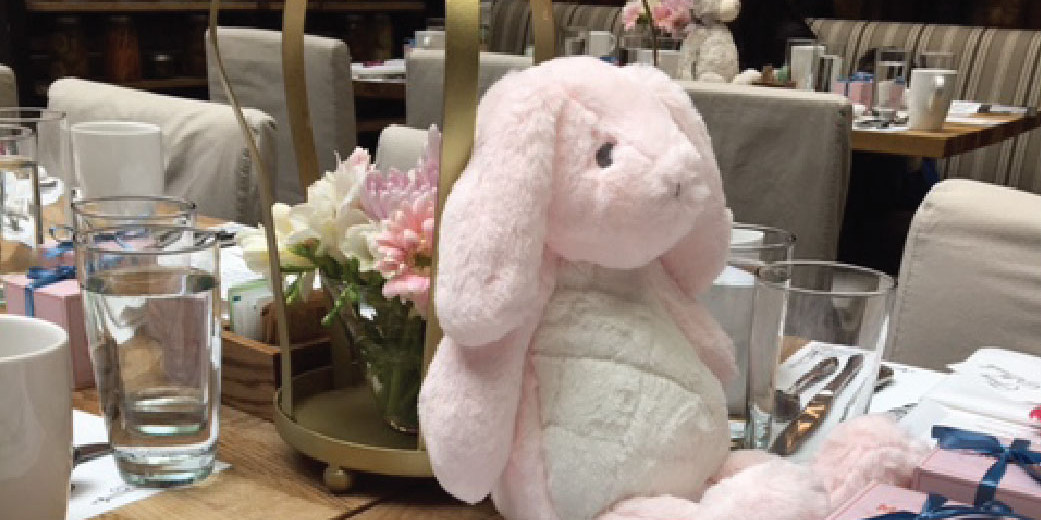 When my best friend from childhood announced that she was pregnant, I immediately jumped at the opportunity to throw her a baby shower!  We've known each other since the 2nd grade and were even nicknamed "bosom buddies" from one of our High School teachers because we were inseparable.  With her living in Portland, Oregon we only see each other about once a year and planning this baby shower from afar was going to be a little tricky, but I was up for the challenge!
The baby shower was held at the Urban Farmer restaurant inside The Nines Hotel in Downtown Portland.  I've always loved this hotel and usually stop by here for drinks whenever I'm in town, so after researching different places in Portland, this one stood out the most and was the perfect location to host a baby shower.
My friend sent me separate pictures of her and her husband at a young age, both enjoying bath time and asked if I can incorporate them into the shower somehow.  So I did a little photoshopping to make it look like they're both in the same bathtub and used it for their welcome sign display.  It turned out super cute and they both loved it!
The space I reserved was "the pantry" room, it was the cutest semi-private dining space and was ideal for our party of 25 guests!  The room was surrounded by pickled jars and had a very urban chic look.  The main focus of the room were our huge 40″ rose gold mylar balloons that spelled out baby with pink paper tassels flanking each side.
 I went with a whimsical theme, so for the centerpieces I used our classic children's books and placed a small vase of flowers on top with a cute stuffed animal next to it.  Also, with a small nod to the movie "The Grand Budapest Hotel", were the guests favors; which were pink Mendl's boxes with sea salt caramel chocolates in them and their "hotel key" name cards- both custom made by me.  I also custom designed and made the invitations and place mats as well.
Since the baby shower was co-ed, I wanted to think of games that would be fun for everyone.  We had the traditional "don't say baby" game, which was super fun because everyone was really into it and I've never been to a baby shower where people were so competitive about getting the most clothespins before, it was hilarious!  Also, another fun game for everyone was the play-doh baby…I wished I took a picture of the completed babies because they were awesome!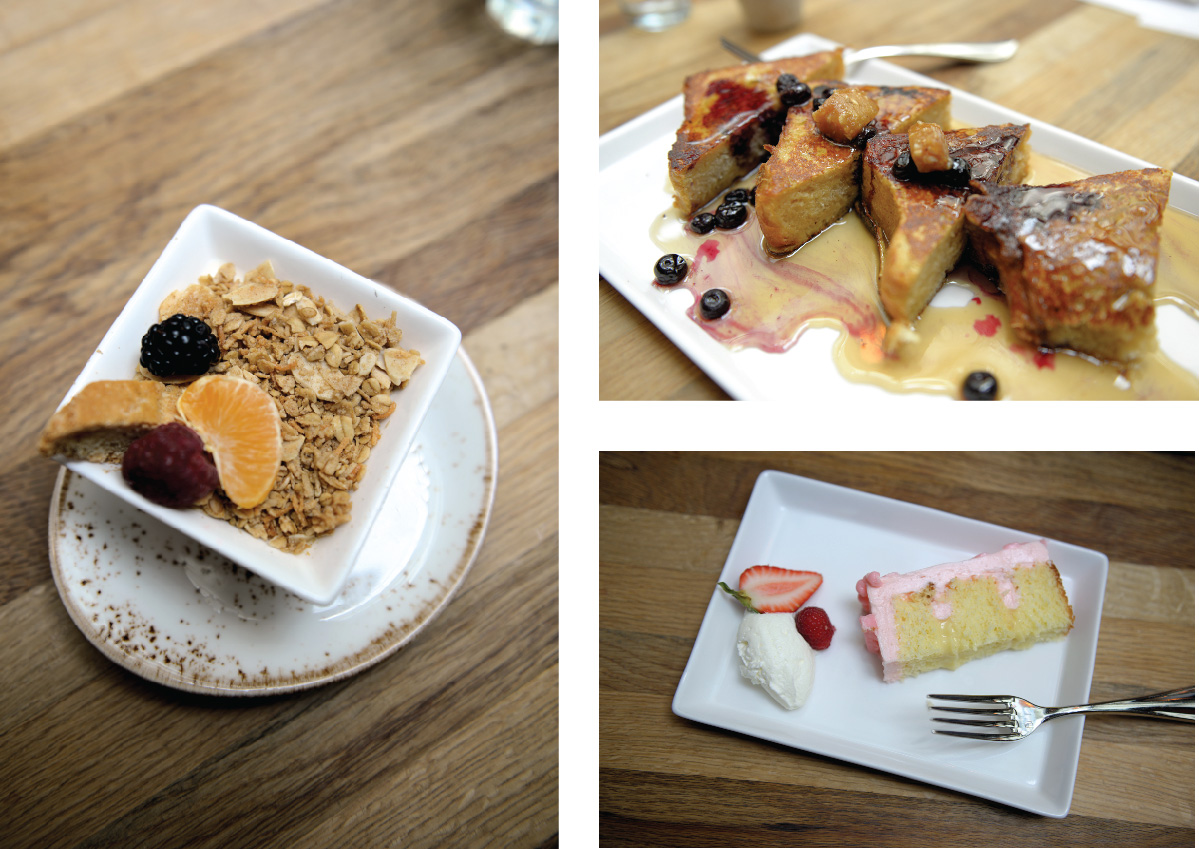 We had a three course menu and the food was delicious.  I had the vanilla yogurt panna cotta, brioche french toast and vanilla cake with lemon and strawberries!  All that with a glass of mimosa makes me a very happy girl! 🙂
It was such a beautiful & fun baby shower and I couldn't be more happier for the new parents!
A special thank you to my husband, Gino for helping me pull this off and also to the staff of Urban Farmer, you guys are amazing!
XoXo, Anna
**Rental items used**